Home Buying Help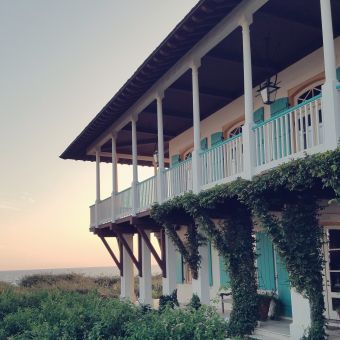 Buying a new home can be equally exciting and frustrating feeling like you need to be an expert in a hundred different professional fields. Insurance does not have to be frustrating if you have a basic knowledge of the structure of your home and property and an understanding of what makes up an insurance premium.
Don't ever buy a policy purely based on price. Any agent that is cutting out coverages just to save you money does not have your best interests at heart. Agents can whittle down to the bones of a policy that won't end up paying and adequate amount for a claim. Below is some guidance on what you need to know to keep your new home fully protected with insurance premium that doesn't break the bank.
What factors make up your premium
#1 Replacement Cost Value
Contrary to what most think, the insurance value of a home is not the same as what you pay for the home. Insurance companies use an algorithm called Replacement Cost Value to determine how much to insure a home for. This value does not include the value of the property nor any market housing trends that may inflate or deflate the price of your home. Within this algorithm are a few key factors that influence your premium.
Age: Homes built before 2002 were not necessarily built up to the same quality and code of homes built after 2002.
Roof: The roof shape, how it's secured to the rest of the home, and how the roof is constructed can qualify for huge savings. Hire a Home Inspector to fill out a Wind Mitigation form to see what discounts you would qualify for.
Type of Construction (from most to least advantageous)-Concrete, Masonry, Masonry Veneer, Frame
Foundation Type (from most to least advantageous): Elevated Slab, Slab, Craw Space, Pilings
Custom/Designer features in a home like tile, cabinets, copper gutters, can increase the replacement cost
#2 Flood Zones
One of the biggest risk factors to your home is flooding. Our coastal cities have an average elevation of 26' making flooding a real potential threat. Before you look at anything else in a home, check to see what flood designation its given using FEMA's interactive and downloadable maps.
X is the preferred flood designation not requiring flood insurance.
The designations of A, B, C, D, V, or Coastal Barrier the bank will require Flood Insurance. A few communities in the area fall under these designations including Regatta Bay and Kelly Plantation.
#3 Miscellaneous Factors
Factors like pools, trampolines, and certain breeds of dogs can be a higher risk and can cause additional expenses to your premium
Factors like burglar alarms, living in a gated community, fire extinguishers and sprinklers create less risk in a home and generally offer additional savings to your premium.
These small details may not seem as important as buying your dream home. But these details add up over the years tarnishing that view of your "perfect home". By maintaining a good relationship with your realtor, banker, and insurance agent you can live comfortably knowing your investment is protected and you're saving money with your insurance.
While going through a potentially new home take this quote sheet with you to determine the general quality of construction and premium expense.
If you prefer paperless, check out our online quick quote form and an agent will get back to you within 1 business day for a quote.