5 Ways to Know You Are a Destin Local...
You know the 4 seasons: Snowbird season, Pollen season, Tourist season, Hurricane season
You would rather starve than go to a grocery store on Saturday
Hair and makeup are planned according to percentage of humidity
You think some roads should be for locals only
Your evacuation plan includes two options: boat or car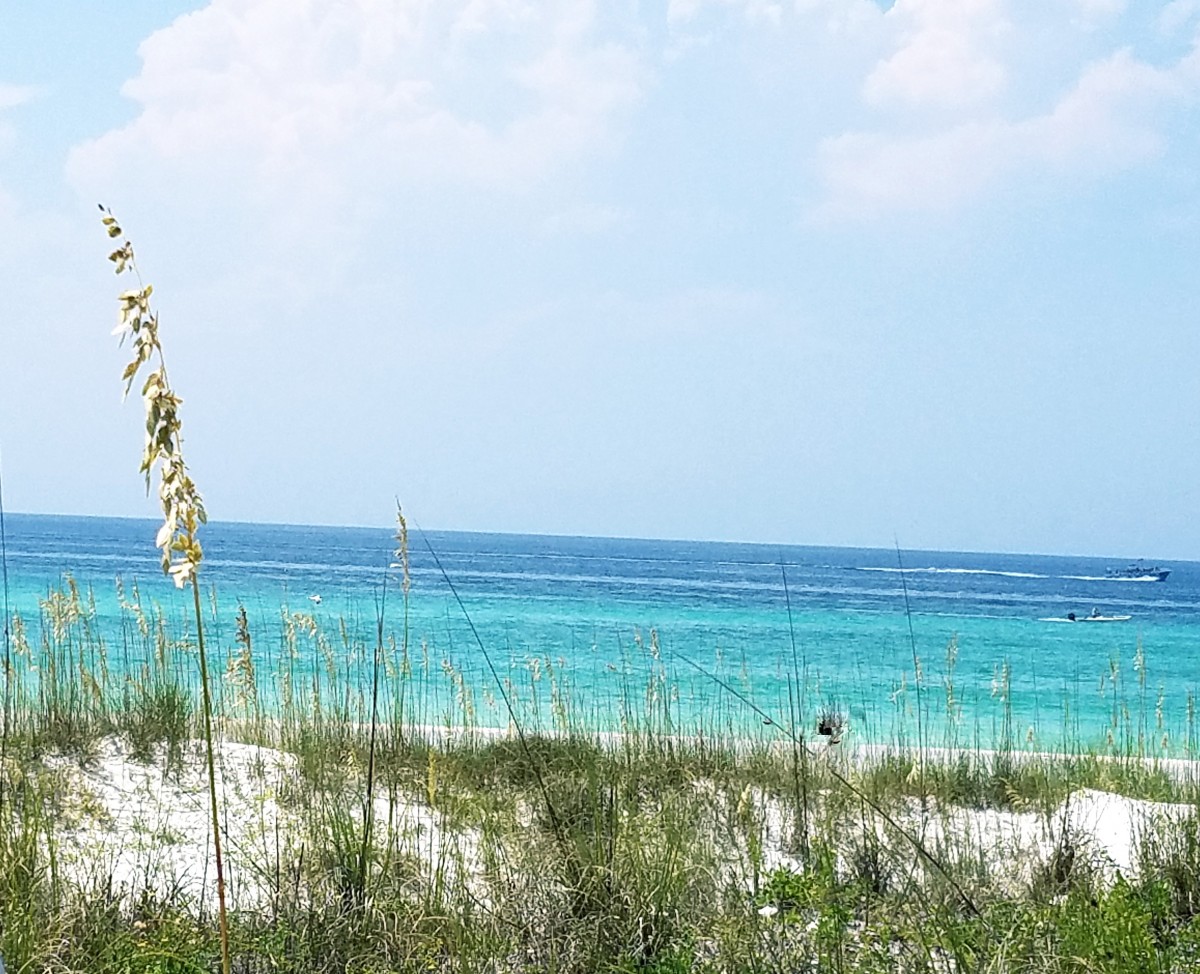 It takes more than living local to be a local
Feeling like a local is more about the location of your heart than the location of your feet. Some people come to the sea shore after spending years away and fall right back into their place as if they never left. Like a school of fish, we know our own kind when we see one and welcome them back with open fins. Everyone who has ever fallen in love with our beach is a part of our ecosystem and remains that way even when they are away for a while.
My grandfather, Hugh Norton, started working here in the late 1970s, bringing with him many years of experience and knowledge. He opened a full-time independent insurance office in the upstairs of a building off Eglin Parkway in 1982, the busiest area around.
In those days before Hwy 98 the two lane beach road was the ONLY road, the mid bay bridge wouldn't be built for another 10 years, and you would be crazy to live so far from civilization. So hardly anyone did. We admire these people now for the groundwork they laid but they wouldn't have wanted our praise, they would have wanted to be left alone.
Ten years later in 1992 Kelly Plantation was still just a plantation, Regatta Bay was just a bay, Rosemary Beach was nothing but flowers and stray gators, and Crab Island was visited mostly by vacationing crabs. We've come a long way since then.
Being a local means more than just coming here or even living here. It's about learning the history, feeling the story of the land under your feet, seeing the past and the path it puts us on for the future, and sharing a commitment to preserve the beauty that was here long before us and will remain long after.
Our independent insurance agency has witnessed a lot in the last 40 years, proudly insuring homes and businesses through 27 hurricanes. We have seen the very best in people during the worst that mother nature can throw at us and are proud to remain standing through it all.
From one local to another, let us help you make sure your home, auto, or business insurance needs are ready for the storms of life.
If you have any old photos or stories to share, feel free to drop us a line or stop by! Locations in Destin and Fort Walton Beach.
We would love to hear your thoughts on "You know you are a local when…" and we may use it in a future article! Visit our Facebook page, call us at 850-244-1574, or email our marketing rep. @ melissa@norton-insurance.com.